Welcome Back Information
Greetings Lion Families:
We hope you are enjoying the summer break and have been able to find time to rejuvenate with family and friends. We are excited for the return of students on August 16, 2021. Please read carefully through the following updates:
Our Lions Administration:
Guy Harris, Principal
Ruth Cortes,

Assistant Principal

Ryan Sirak,

Assistant Principal
Student Schedules will be available for pick-up on August 13, 2021. Please ensure you have registered your child and/or you have all the necessary documents and immunization records submitted prior.

Important LMS Dates:

Open House: Sep. 14, 2021
6th Grade- 5:00 PM- 6:30 PM
7th Grade- 6:45 PM-8:15 PM
We are returning Family Night this year, i.e. no assigned homework or assessments the next day, to provide families the opportunity to enjoy an evening together. Please mark your calendars:
September 15, 2021

November 10, 2021
February 2, 2022
April 20, 2022
We are looking forward to meeting and working with all the families to ensure our students have a successful school year and for that reason we have a few events that are coming soon! See below for important events. We hope you enjoy the remaining time before school starts.
Please do not hesitate to reach out with any questions or concerns. We are here to assist you and your student so that they will have a ROARING experience here at the den.
LMS Administration
THANKS TO OUR COMMUNITY PARTNERS FOR SPONSORING OUR BACK-TO-SCHOOL EVENTS

News and Events
August 5 7th & 8th Grade New Student Meet & Greet 
(Out-of-State or New to SJCSD)
9:30 AM- 10:45 AM
Parents are invited for "PTO Coffee and Questions". Student entrance will be by the Auditorium so they can gather in the cafeteria while parents meet in our Multi-purpose room/Auditorium. If you plan on attending, please RSVP to [email protected] by August 2, 2021. Meet & Greet Sign-Up
August 9 Parent Workshop
21-22 Workshop Flyer
August 11 6th Grade Onboarding 
4:00 PM- 6:00 PM
Rising 6th graders will have an opportunity to meet with older Lion student ambassadors, tour the campus, and engage in fun activities.
6th grade parents will meet at Trasca & Company Eatery from 4:00 PM- 7:00 PM after student drop-off at Landrum. New to our district families, 7th & 8th Grade parents are invited as well if you would like to attend the PTO night. https://www.trascaandco.com/  PTO will hold an informational session to help parents as their child transitions.

August 13 Visiting the Den
8:00 AM- 11:30 AM
All students will be able to pick-up their school schedules and are encouraged to tour our campus. To ensure the health and safety of our families we will be scheduling the visits by grade level groups.
8th Grade: 8:00 AM- 8:45 AM
7th Grade: 9:00 AM- 9:45 AM
6th Grade: 10:00 AM- 10:45 AM
August 16 Students Report to Class
September 6  Labor Day
Looking for a School Supply List?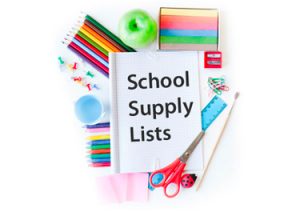 Since teachers provide syllabi's with school supply information for their courses, we encourage families to purchase general items (ex: paper, pencils, notebooks) for the first week of school.
Calculators
Texas Instruments TI-30Xa
Scientific Calculators will be part of the statewide assessments for all 7th and 8th grade math courses. This is an example of the calculator that will be allowed on the FSA test (2019/2020). Other calculators will not be permitted. Cost is about $10. Students are expected to have their own TI-30Xa calculator in class daily.

Schoology Information
Parents,
Landrum has recently begun a pilot program with the Schoology learning management system. Schoology is a secure online program that serves as a central hub for learning. Teachers can create, manage and share information and resources with their students. Students using Schoology can get class assignments, link to readings and guides selected by their teacher, collaborate with classmates, take tests and quizzes, and work on self-paced learning activities. Here at Landrum, all teachers will be posting Daily Board Agendas (DBAs) to ensure all students and parents know what is being taught in the classroom. Parents and students are given login information.
School Hours
Start Time: 7:30
Dismissal: 1:50
Wednesday Dismissal: 12:50
Home Access Center (eSchool Plus+) allows parents to view their child's educational information via a secure, password protected website. Eschool contains vital class information to help students including dates and details of upcoming assignments, projects and test dates. Eschool allows teachers to post files like worksheets, PowerPoints or text files containing important class information. Students will find the information just as important as parents.
HAC information contact Ms. Page [email protected]
Cell Phones
Cell phones must be turned off and put away while on campus. Text messages are strictly prohibited. Landrum Middle School will not investigate nor be held responsible for missing or damaged phones. Violation of this policy is considered defiance and could lead to suspension.
PTO 2021-2022
Kristin Glunt,

President

Jen Kaltman,

VP

Allison Kendall & Debra Riley,

Fundraising

Jim Eddings & Debra Rozen,

Co-Treasurers

Kerry Shewchuck

, Recording Secretary

Caroline Preston

, Internal/External Communication

Anne DeWeese

, Volunteers

Sandra Buss & Annalee Bailey,

Hospitality

 

Danielle Frey & Kate Marino

, Secret Prowl

Jonathan Koon

, Webmaster

Julia Hightower & Catherine Finnemore,

Membership

 

Lori Shapiro

, Member at Large

Mel Intemann,

Past President
This is just a reminder that anyone (parent, guardian, friend, neighbor, aunt, uncle) must have school access to attend an event at Ponte Vedra High School, have lunch with a student and/or attend an awards assembly. If you have not already done so, please complete the School Access Form. The process for approval may take up to 4 weeks, so please fill out the application sooner than later for any guests that would like to have school access. Once the application is approved, school access will be valid for three years.
B.E.S.T. Standards Presentation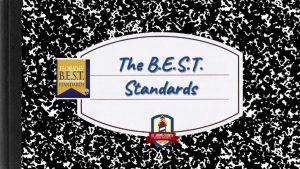 The purpose of the video is to provide parents and community members with information about the new B.E.S.T. Standards for English Language Arts and math. The video also explains the timeline for the implementation of the new standards.
View the B.E.S.T. Standards Presentation
+ Positive + Start Summer Math Program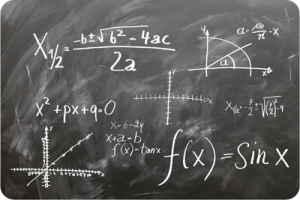 Math is fun, but it can also be challenging.
The St. Johns County School District + Positive + Start Program enables students to practice the prerequisite math skills needed to be successful in the mathematics course in which they are enrolled in the next school year.
Completion of the course will likely give students a positive start in math.
ESE Parent Advisory Meetings
No ESE Parent Advisory Meetings are scheduled at this time. The meetings will resume during the 2021-2022 school year.
FortifyFL is a website and app developed at the direction of the Florida Legislature. Any student, educator, parent or member of the public can report school safety concerns directly to law enforcement and school administrators anonymously and easily through the FortifyFL app or getfortifyfl.com.
The St. Johns County School District will inspire good character and a passion for lifelong learning in all students, creating educated and caring contributors to the world.