News and Events
Oct. 30 First Quarter Ends
Nov. 3 Teacher Planning Day – Student Holiday
Nov. 11 Veterans Day – Student/Teacher Holiday
Life at Landrum
---
School Supply Lists 2020-2021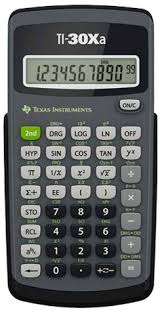 Calculators
Texas Instruments TI-30Xa
Scientific Calculators will be part of the statewide assessments for all 7th and 8th grade math courses. This is an example of the calculator that will be allowed on the FSA test (2019/2020). Other calculators will not be permitted. Cost is about $10.  Students are expected to have their own TI-30Xa calculator in class daily.
Schoology Information
Parents,
Landrum has recently begun a pilot program with the Schoology learning management system.  Schoology is a secure online program that serves as a central hub for learning. Teachers can create, manage and share information and resources with their students. Students using Schoology can get class assignments, link to readings and guides selected by their teacher, collaborate with classmates, take tests and quizzes, and work on self-paced learning activities.  Here at Landrum, all teachers will be posting Daily Board Agendas (DBAs) to ensure all students and parents know what is being taught in the classroom.  Parents and students are given login information.
School District News
Distance Learning for Secondary Students
Parents are invited to watch the following presentation to find out what school-based distance learning will look like for secondary students.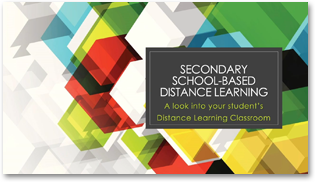 Additional Videos & Presentations
Important Documents

H.A.C. Home Access Center (eSchool Plus+)
Home Access Center (eSchool Plus+) allows parents to view their child's educational information via a secure, password protected website. Eschool contains vital class information to help students including dates and details of upcoming assignments, projects and test dates. Eschool allows teachers to post files like worksheets, PowerPoints or text files containing important class information. Students will find the information just as important as parents.
HAC information contact Ms. Page [email protected]
Detailed Information about eSchool HAC Portal
The Roar TV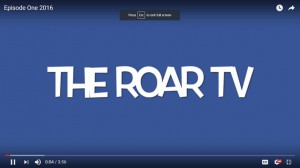 Attendance
If you have an attendance issue contact Ms. Melnyk at [email protected]
Cell Phones
Cell phones must be turned off and put away while on campus. Text messages are strictly prohibited. Landrum Middle School will not investigate nor be held responsible for missing or damaged phones. Violation of this policy is considered defiance and could lead to suspension.
---
---
Mission Statement
The St. Johns County School District will inspire good character and a passion for lifelong learning in all students, creating educated and caring contributors to the world.