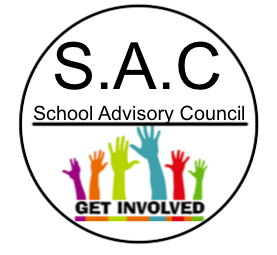 Our School Advisory Council serves our school in many ways. Primarily, we are a body of faculty, staff, business partners, and parent volunteers who help our principal in formulating and evaluating our School Improvement Plan, conduct annual surveys to solicit input from stakeholders, and disburse recognition funds the school earns along with any other funds allocated to the committee. These fund allocations must meet two criteria: the purchase must align with the School Improvement Plan and must also benefit the vast majority of our population. For more details, please go to the Planning, Accountability & Assessment Department website for more information on School Improvement Plans and School Advisory councils.
All members of the public are welcome!!
ALL SAC MEETINGS ARE OPEN TO THE PUBLIC, PLEASE FEEL FREE TO ATTEND (Virtual and In-Person options). WE APPRECIATE YOUR VOICE! WHEN CHILDREN SEE ADULTS DONATING THEIR TIME AND TALENT TO THEIR SCHOOL, IT GIVES THOSE CHILDREN A SENSE OF VALUE AND SELF WORTH. THANK YOU!
Mission Statement
The Landrum Middle School Advisory Council recognizes that the education of students is a shared responsibility involving the school, students, their families, and members of this community. Parents and guardians have the right, as well as the responsibility, to participate in the education of their children, and can contribute to their children's development in a wide variety of ways. Other members of the community also offer a wealth of experience and expertise that may be of benefit to students. Members of all of these groups should, therefore, have the opportunity to advise in educational matters. Landrum Middle School is committed to encouraging partnerships that will enhance the education of its students.
What is the School Advisory Council?
A SAC team by Florida law is comprised of the Principal, teachers, support staff, business/community members and parents. All members are elected by the group before the first meeting. SAC meets eight times a year as prescribed by our bylaws.
What is the School Improvement Plan?
Every school in the state of Florida is required to develop a School Improvement Plan. Each year our staff and SAC review all relevant data, which includes but is not limited to: state assessment data, progress monitoring, locally developed test scores, needs assessments, attendance records, discipline records, and other feedback as appropriate. From this data, we update our comprehensive plan with strategies for improvement.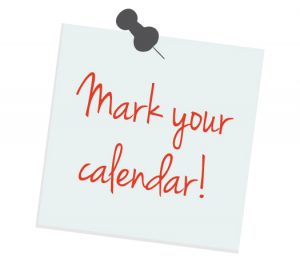 Meeting Dates for 2021-22
We will meet on the third Thursday of each month at 2:15 in the Learning Commons and on Teams (virtual).
2021
September 23, October 21, November 18
2022
January 20, February 17, March 24, April 21, May 19
2021-2022 SAC Members
Guy Harris-Principal

Lynn Coles-Chair, instructor
Stephanie Lowrie-instructor
Javier Banos-Non-instructional support
Michelle Henzey-instructor

Sandra Pagliughi-instructor

Elizabeth Alford-parent

Jessica Arthur-parent
Elizabeth Davis-parent

Claire Dickson-parent

Kristine Koproski-parent

Xiaoxu Yan-parent

Jennifer York-parent

Song Yun Hudson, Mathnasium-business partner

Traci Clark-District Buddy