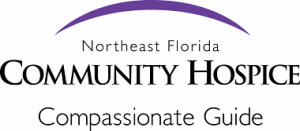 Camp Healing Powers
Community Hospice of Northeast Florida's Camp Healing Powers is a therapeutic camp experience for children who are grieving the death of a loved one. Designed by bereavement specialists, the camp creates a safe, warm, fun and supportive environment for grieving children.
Camp eligibility:· Children between the ages of 7 and 17 can attend camp.has occurred at least three months prior to camp date but no longer than two years..
All camps are held at the Camp Marywood Retreat and Conference Center in northern St. Johns County.
Registration: Space is limited. Please call 904.407.6222 to schedule an appointment for a camp assessment.